Let's be daring in 2021 so we can explore the field of possibilities!
Together, we can activate our power to act on the world
and transform constraints into opportunities
in order to build a fairer and more sustainable society!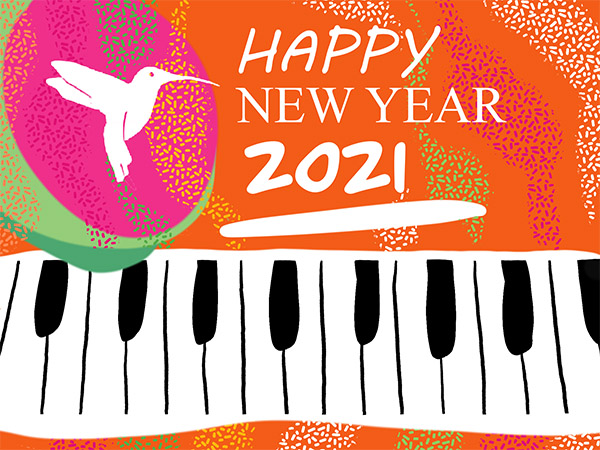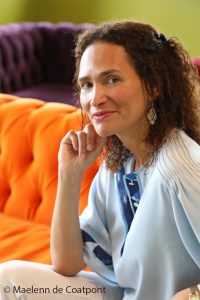 "Like many people, I discovered the musician Keith Jarrett through his famous concert recorded in Köln in January 1975.
That day, the artist was exhausted and suffered from back pain. He was concluding a very long and tiring European tour that had begun in 1973. Much to his surprise and due to some unforgivable mistake, what he found on stage was not the amazing Bösendorfer model Imperial 290 scheduled for the performance, but a mere student piano, poorly tuned in bass and treble and equipped with a broken sustain pedal. The jazz musician was about to cancel the concert, but convinced by his entourage, he finally decided to get down to his art and improvise.
As the playing developed, Keith Jarrett fully integrated the constraints of his instrument by using only the middle keys and by inventing new features with the broken pedal. This very flexibility allowed him to open up to a new creative and stylistic path. Somehow, having to play in such poor conditions liberated his artistry from the fear of future critics and opened the way to letting go, to total surrender. Freed from the urge to achieve excellence but still driven by his own demanding standards, the genius came out of the lamp and was to enlight a whole generation. That day, jazz music made itself accessible to absolute beginners, to those who don't know and it became pop music. That night, joy resonated as it rarely does, opening up to us and reaching us in that inner spot where words are not enough.
The reason I tell this story is because it represents, in my opinion, the perfect example of what Le Projet Imagine wishes to share with young people and foster in society.
The aim is not about pretending that everything is okay around us. It's about dealing with reality as it is. And as imperfect as it may look at first glance, it is up to us to reveal its beauty. It's about not being a victim of life, not being the passive subject of circumstances, but being free from them. It's about going beyond what seems obvious in order to discouver a new innocence permeated with humility. By refraining from any quick judgment or hasty conclusion, we get to experience the sacred part of reality, the one that transcends any form of determinism or fatality. By going beyond the fear of emptiness, we can reconnect with our intuition and explore the field of possibilities with strength, audacity and simplicity.
As Edgar Morin put it, our generation and the next must face a situation of multi-crisis. When having to deal with threats and uncertainty, our instinct for self-preservation naturally leads us to fear and aggressiveness, to rejection of others and withdrawal.
Le Projet Imagine is an invitation to take a break from the constant hubbub of our ultra-mediatized, ultra-connected society. People used to talk about infobesity. The World Health Organization now describes the pandemic of over-information as the "infodemic syndrome" !
To be silent. To listen and to hear the primary beat, that of our heartbeat. Only this inner journey can enlighten our consciousness and tune it up with the sentient and spiritual sides of our beings. This inner journey leads to resilience, to resistance… to life. It is the path that leads to our souls.
The piece that concludes the Köln concert is entitled "Memories of tomorrow". A title that, in my opinion, resonates with the challenge of our times: to shape our common history, to transcend our own culture, so that they may become bridges to a better future.
I would like to thank you again for your support and wish you a very Happy New Year."
Frédérique Bedos
Your generosity is essential to support our mission.
You can also make a donation by writing a check – addressed to "Les Amis du Projet Imagine"
and send it to: Les Amis du Projet Imagine – 4 rue Saint-Saëns – 75 015 Paris.
Every donation is golden.
By joining forces, we will do great things together!