LE PROJET IMAGINE MAKES A SPLASH IN ASIA!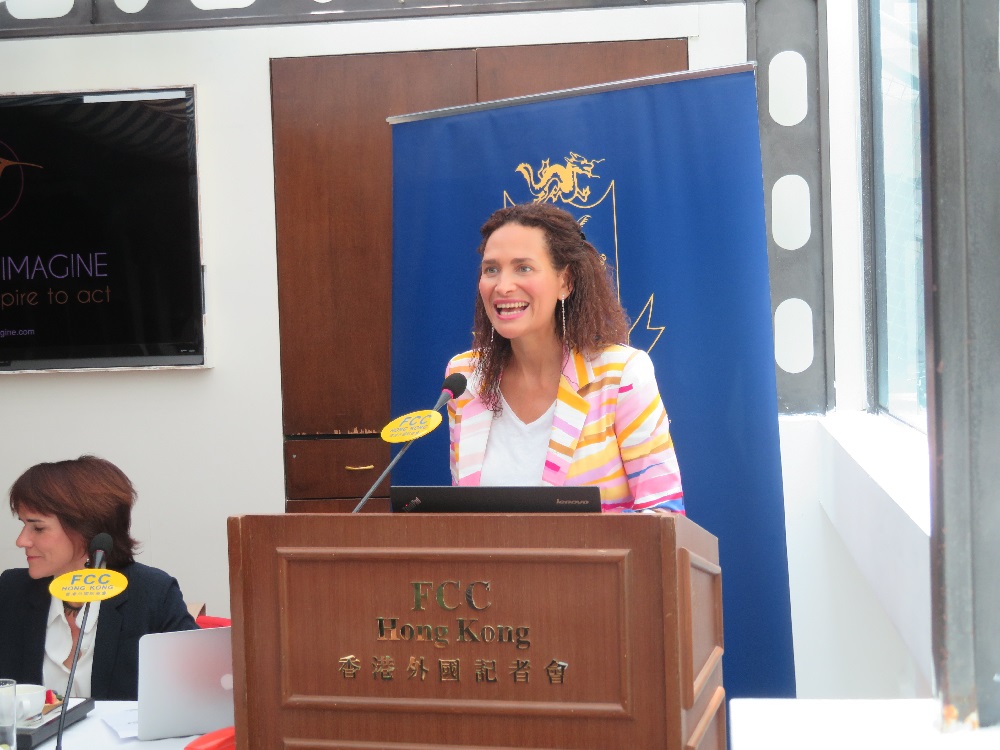 From March 17th to March 23rd, Frédérique Bedos visited Hong Kong and Singapore as part of the Semaine de la Francophonie, a week-long celebration of the French-speaking space.
A great opportunity to highlight Le Projet Imagine at the other end of the world!
3 intense days in Hong Kong
Landing in Hong Kong and with not a minute wasted, Frédérique Bedos was honored to be a guest speaker at the Foreign Correspondents' Club of Hong Kong (FCC), a prestigious club for top international journalists (NY Times, Reuters , BBC, South China Morning Post, Le Monde, etc.). In her talk on "Why is it an emergency to do Journalism of Hope?" Frédérique emphasized the editorial line that is special to the Imagine Project, which is informing with hope in a world that is polluted by fake news, conspiracy thinking and an atmosphere of widespread distrust of whatever comes from officialdom or institutions. Her talk was notice, and was followed by many questions that enabled Frédérique to even address the issue of media impact on radicalization and the fight against terrorism.
Following this tup-level conference, Hong Kong's flagship newspaper, the South China Morning Post (SCMP), decided to dedicate a front-page teaser and a full page to Le Projet Imagine – an extraordinary recognition on the part of such a highly respected daily paper.
We warmly thank journalist Kate Whitehead (see picture) for her interest and for this beautiful article (read online version below).
Frédérique Bedos also used the opportunity of this brief stay in Hong Kong to give other talks, including on women's rights during a screening, followed by a debate, of her film "WOMEN AND MEN" at the Alliance Française of Hong Kong. As always, she liaised with organizations representing France abroad, such as the French Embassy.
3 days of madness in Singapore
Her marathon continued with 4 lectures in 3 days, including a masterclass at INSEAD and a film-debate at the French Lycée of Singapour. The students and their teachers were able to discover the film "WOMEN AND MEN", as well as our Imagine School program. There were so many requests, that she was unfortunately unable to follow up on all of them … Definitely something to be organized the next time Frédérique comes back to this part of the world!
We are amazed by the interest in Le Projet Imagine on the other side of the world, both among personalities in the Francophone community, in NGOs, institutions and a broad swath of the general public.
This is without a doubt the beginnings of a beautiful base in Asia!