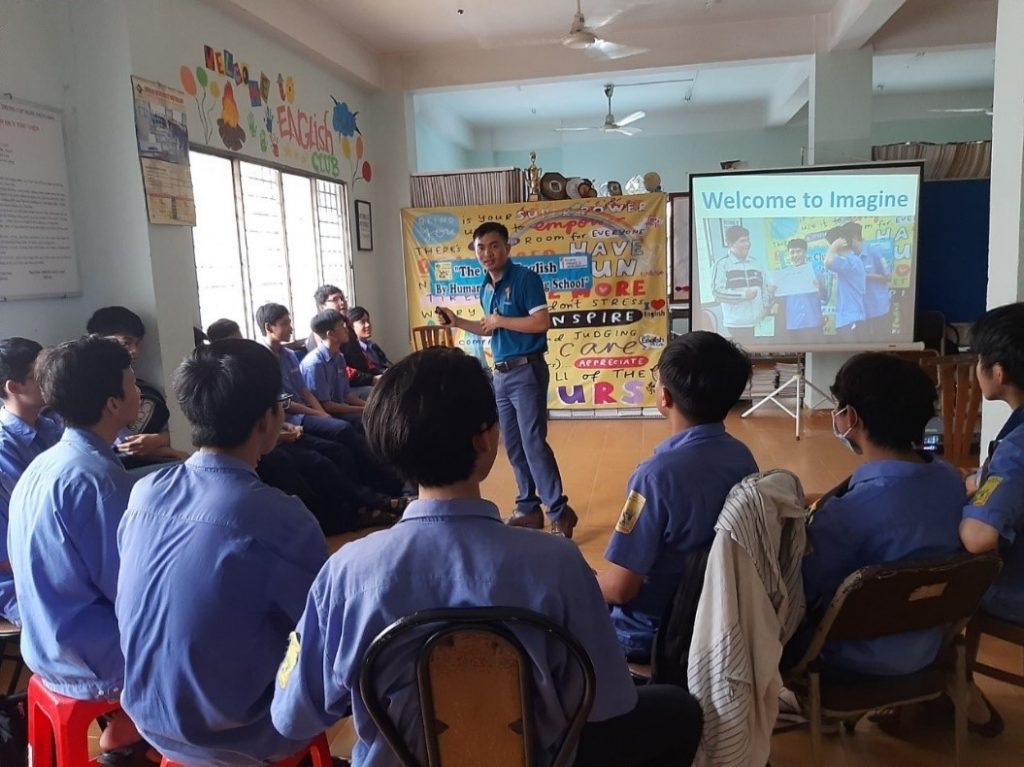 The Imagine Schools Program is expanding to Vietnam!
Le Projet Imagine is pleased to have developed a partnership with the not-for-profit organization Planète Enfants & Développement, which provides vulnerable children around the world with an environment conducive to their development, well-being, their safety and their dignity. That is why our Imagine Schools Program was chosen: it will be tested in Vietnam with an audience of 13 to 18 year olds.
On the agenda: coexistence, immigration, gender equality, climate change… The sessions will run from December to February. In order not to miss anything from the Imagine adventures with Planète Enfants & Développement, we invite you to check the logbook carefully kept by Marjory Wachtel and Isabelle Barreau, in charge of developing the programs for Planète Enfants & Développement in Vietnam.
Planète Enfants & Développement
Planète enfants & Développement is an NGO that works with the most vulnerable children through protection, health, education, integration and family support services so that they are protected from all forms of violence and exploitation, have access to well-being, and grow up in a better world.Based in four countries, the organization works in contexts and with populations that it knows well: in Cambodia since 1984, in Vietnam since 1993, in Nepal since 1997 and in Burkina Faso since 2004.