"They knew it was impossible so they did it!"
Dear friends,
It has been 49 days already since the outbreak of war in Ukraine started causing a great deal of emotion. Frédérique Bedos would like to share the column she wrote at that time, which was published on March 3rd in the newspaper Ouest France (more than 2 million readers in 2021) and on their website (second most visited French news website with 1.68 billion views in 2021). Here is the text:
"They knew it was impossible so they did it!"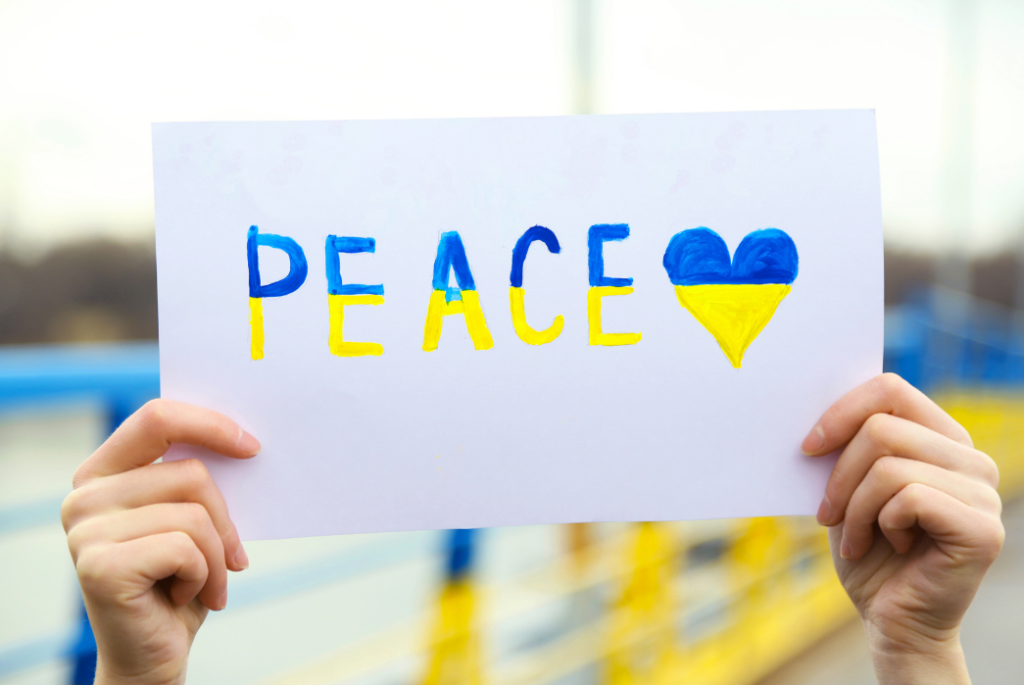 « It has already been six days since people started rising up, resisting and refusing what was inevitable in such a way that Mark Twain' quote may sound like a lie. Thanks to experienced reporters, we get an almost minute-by-minute account of what is taking place. If war seemed implausible to us, then what can we say about this resistance?
As for the person who leads it, he is quite a revelation!
When he films himself, in the streets of Kiev, after having curtly refused exfiltration proposals – "This is where the fighting is, I need ammunition, not a cab!" – his images in selfie mode strangely remind us of ourselves.
His gaze breaks through the image and our heart tightens.
How can we not be puzzled by the paradox whereby nationalists and populists of all stripes are flexing their tough guy muscles and hammering out authoritarian speeches, while the most beautiful lesson is being taught to us by a comedian, a humorist? These tragic circumstances lead the " fool " to come out of his chrysalis and reveal himself as a prince.
Whether they are garage owners, plumbers, electricians, cab drivers, bakers, teachers… they all answered the call of their leader. The more the overarmed Russian troops approached, the more the citizens joined, equipping themselves with the means at hand. In war, as in war!
As soon as the first cannon shots were fired, it was taken for granted that the fate of Ukraine was sealed. But history is never so straightforward, especially when bravery is involved.
The aggressor gambled on the cowardice of a supposedly decadent Europe… But instead of paralyzing us with fear, his brutality and threats have woken us up!
Beautiful Europe is regaining its colors and showing its most beautiful side. It is opening its arms wide and welcoming people with kindness and generosity. More united than ever, Europe stands by the civilians who are reaching its borders.
It is as if the speeches about withdrawing and closing in, the barbed wire and the walls were long gone! Soon there will be nearly a million refugees and this does not frighten us. On the contrary, it makes us proud.
In the midst of tragedy, the strength of an unrelenting imagination brings us back to our common humanity.
While a certain Vladimir threatens with apocalyptic fire, there stands an adversary whose noble soul galvanizes all. His first name becomes synonymous with courage.
His name is Volodymyr. » 
Frédérique Bedos
Founder of the Information NGO « Le Projet Imagine »
Your generosity is essential to support our mission.
You can also make a donation by writing a check – addressed to "Les Amis du Projet Imagine"
and send it to: Les Amis du Projet Imagine – 4 rue Saint-Saëns – 75 015 Paris.
Every donation is golden.
By joining forces, we will do great things together!