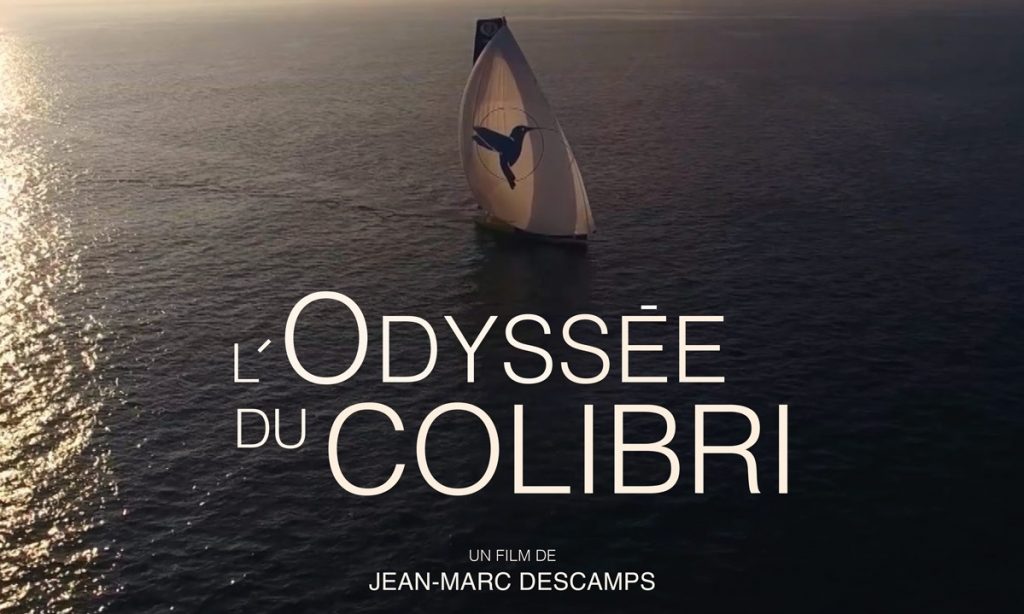 THE ODYSSEY OF THE HUMMINGBIRD
On 6 November 2016, Thomas Ruyant, from Dunkirk, skipper of the Souffle du Nord, took off in the Vendée Globe, saluted by a crowd of supporters brandishing hummingbirds. The same hummingbird that is on his sails, namely the symbol of the NGO Le Projet Imagine, created by Frédérique Bedos, which highlights anonymous heroes, like her parents who adopted some twenty children in the norther region of France.
The film portrays this non-stop and unassisted race as an odyssey. When difficulties arise, the lone sailor becomes heroic, and the giant hummingbird on his sail becomes his mentor.
"The Odyssey of the Hummingbird" is a metaphor for the obstacles you need to overcome in order to live your dreams. Frédérique dreams of inspiring everyone to do their part, like the hummingbird. And Thomas dreams of successfully completing this round-the-world trip dedicated to all the people who get involved, so as not to disappoint the hundreds of supporters of the Souffle du Nord who are following the adventure with rapture…
LE SOUFFLE DU NORD FOR THE PROJET IMAGINE
Le Souffle du Nord is a sporting, human and regional adventure! Inspired by the messages of Hope stemming from the "Humble Heroes" in the Imagine Project films, the driving forces of the Northern region of France have generously mobilized for an extraordinary sporting challenge: The Vendée Globe.
The Souffle du Nord and Le Projet Imagine have created a unique common story around this "Everest of the Seas", the sole purpose of which is for our inspiring messages, displayed by our Skipper Thomas Ruyant, to receive some wonderful media coverage.
There is no corporate logo on the 60-foot monohull. Instead, just a large hummingbird, almost 9 meters high, the symbol of an NGO whose goal it is to inspire everyone to build a fairer and more sustainable world. The first leading example is the North Region, which has joined the Imagine Movement!
On December 18th, the Imoca 60 Le Souffle du Nord for Project Imagine collided with an unidentified floating object, presumably a container. The impact caused structural damage which forced Thomas Ruyant to abandon the race, after first sheltering his boat in southern New Zealand.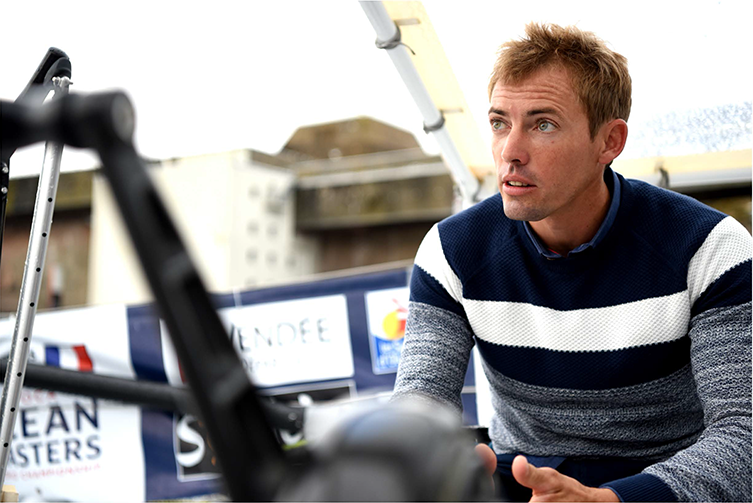 THOMAS RUYANT, AN IMAGINE SKIPPER
Thomas Ruyant from Dunkerque hits two great shots in 2009 and 2010 as he won the Mini Transat and the Route du Rhum in Class40 the following year. This unprecedented double in major solo events has propelled the young sailor as a rising figures of offshore races. Thomas did not sit back on his laurels pursuing his rise getting to the 4th position of the Transat Jacques Vabre and the Rolex Fastnet Race in Imoca 40 in 2015. This career leads him today to the Race of his dreams: the Vendée Globe 2016.